Our Website is Under Construction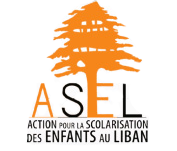 To the launch of the site remains.
00

days

00

hours

00

minutes

00

seconds
Who are we?
It was at the height of the civil war of 1975-1990 that will constitute the Lebanon Friendship Sharing Committee (CALP), headquartered in Garches, Ile-de-France (Hauts-de-Seine). A close relationship develops with religious engaged in the socio-educational action in Lebanon: the Franciscan Mission-ners of Mary.
Faced with the needs created by the war, the mobilization of CALP will allow to conduct emergency humanitarian operations, such as sending containers of drugs or clothing.
In the aftermath of the conflict of summer 2006 which was fought Hezbollah to the Israeli army, members of CALP decide to reactivate the association by adding new active members and choosing to focus simply on one of the most critical needs: access to education.
The organization adopts a new constitution and adopt a new name clearly displaying its subject: Action for Education of Children in Lebanon .